Maithry celebrates Kerala Piravi on 11/3/12 with Art Camp, Music & Games!
Submitted by maithryfamily on Fri, 10/05/2012 - 00:17.
Maithry-Bay Area Malayalee Community celebrated Kerala Piravi on Saturday, November 3, 2012 at Fair Oaks Park in Sunnyvale. Event included an art camp conducted by Sajith K, music and games. Here is a slideshow of some of the pictures taken at the event: (more to follow!)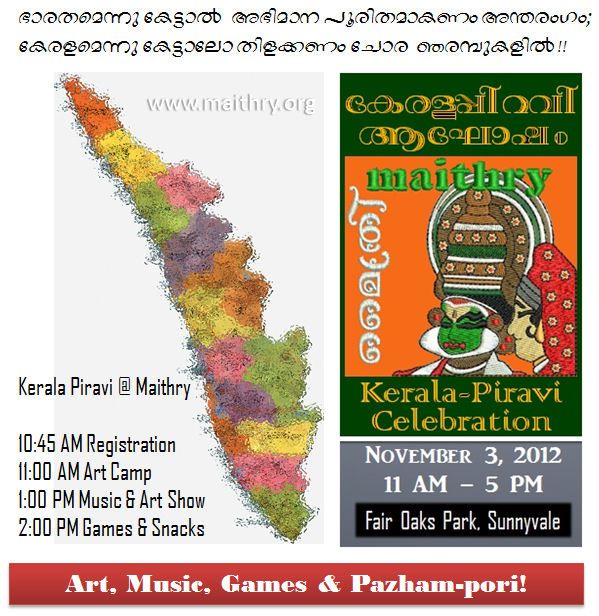 MAITHRY is an all-volunteer organization. If you would like to volunteer for any of its activities, join in! by sending a note to
contact@maithry.org
Thanks!