maithryfamily's blog
Submitted by maithryfamily on Mon, 01/11/2016 - 18:22.
Maithry Family invites all to this FREE event on November 13, 2016 where we get to listen to an expert sharing details about various college funding options to help our children. [Please RSVP via this link.]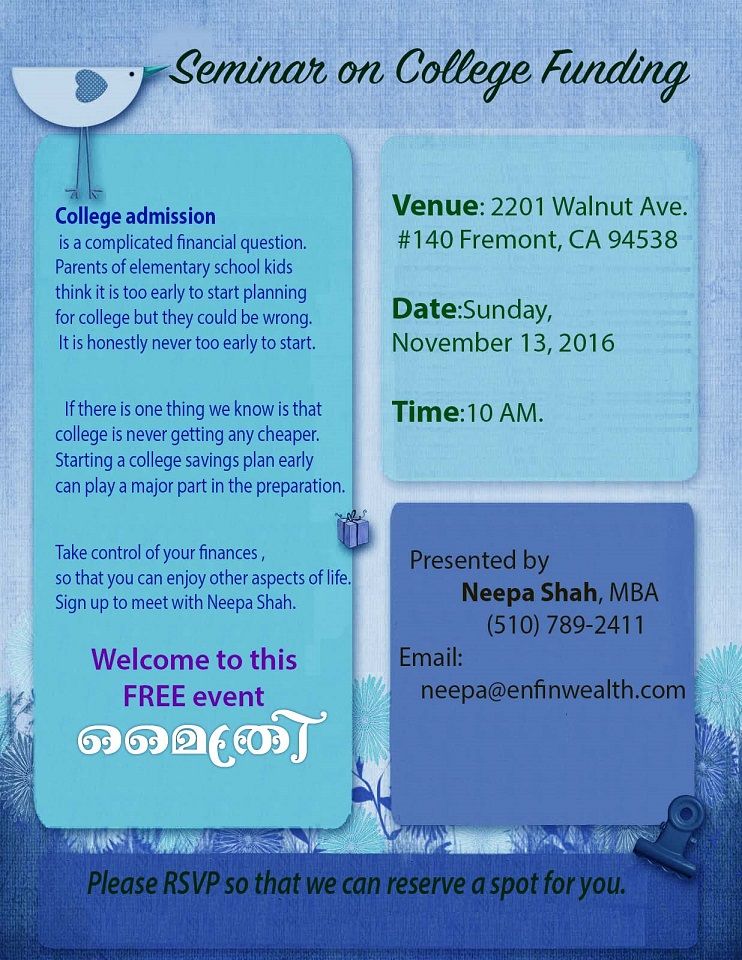 Maithry appreciates the support from all our sponsors!!