All Posts
Submitted by maithryfamily on Thu, 11/10/2016 - 16:49.
Thanks to all who had participated in Maithry New Year & India Republic Day 2017 celebrations. Great to see all at the event, and looking forward to the next one! Maithry Family members are continuing to add videos and pictures, which are being shared on our Facebook page. Please click over to the FB Page (and LIKE if you haven't already done so, so that you will continued to be updated on future events etc. Have a wonderful new year!
---
Schedule:
12:30 PM: Check in & Registration
1:00 PM: Lunch (Available for purchase from Peacock Indian Restaurant)
1:55 PM: Cultural Program Starts
7:00 PM: Cultural Program Ends. 
Submitted by maithryfamily on Mon, 01/11/2016 - 18:22.
Maithry Family invites all to this FREE event on November 13, 2016 where we get to listen to an expert sharing details about various college funding options to help our children. [Please RSVP via this link.]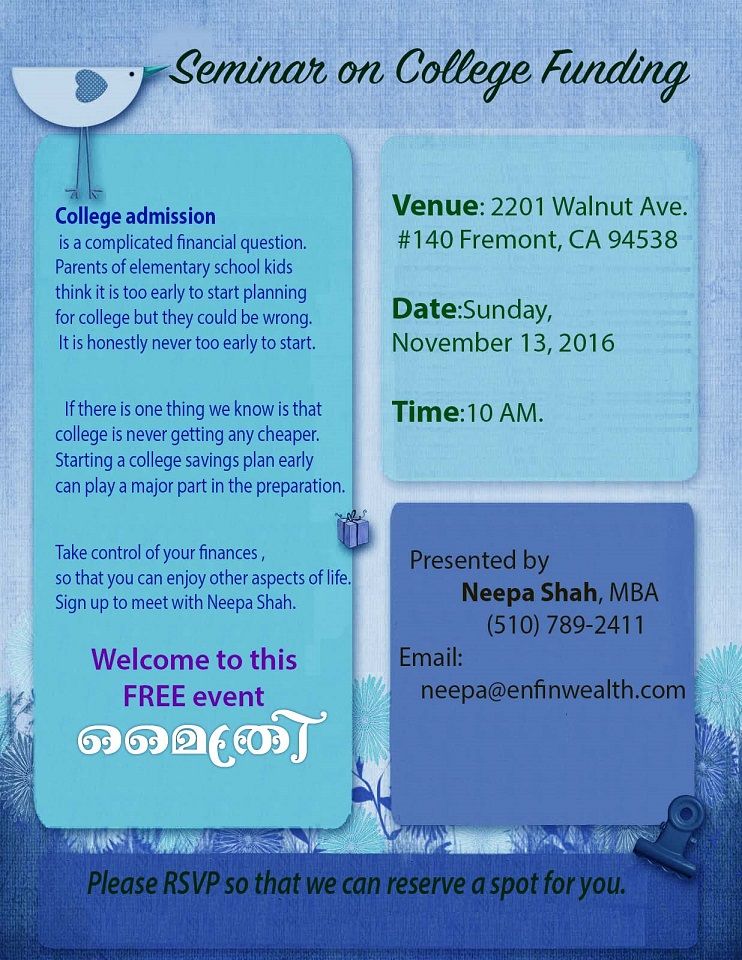 Maithry appreciates the support from all our sponsors!!