Submitted by maithryfamily on Thu, 11/10/2016 - 16:49.
Maithry Family celebrates New Year & India Republic Day 2017
January 21, 2017 12 PM - 8 PM
Santa Clara High School, 3000 Benton St. Santa Clara CA 95051
Click here for more details & to BUY TICKETS
Maithry Family will celebrate the New Year 2017 and India Republic Day on January 21, 2017. The celebrations will start at 12 PM and end at 8 PM. Our wonderful team of volunteers have been working at putting on a spectacular show that will mesmerize everyone. Patriotic theme will be the highlight of this year's event. Let us come together and celebrate our diverse culture and unity!
---
Submitted by maithryfamily on Mon, 01/11/2016 - 18:22.
Maithry Family invites all to this FREE event on November 13, 2016 where we get to listen to an expert sharing details about various college funding options to help our children. [Please RSVP via this link.]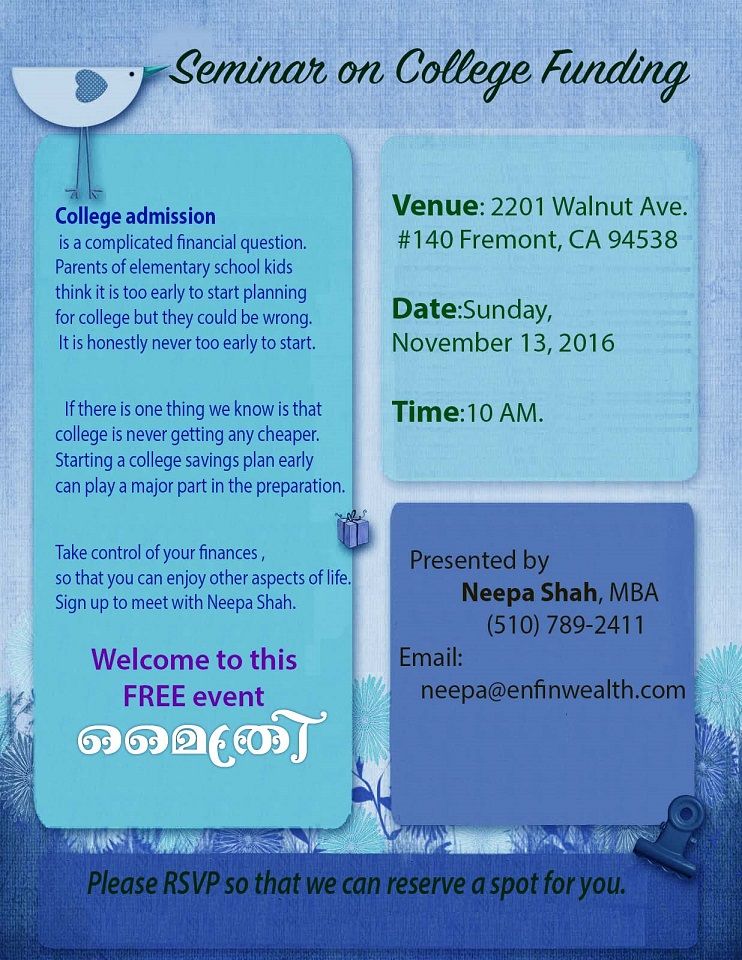 Maithry appreciates the support from all our sponsors!!